Mel Douglas | Luminance
Apr 29 2023 - Jul 29 2023
Caterina Tognon arte contemporanea, Venezia
On the occasion of the 18th International Architecture Exhibition The Laboratory of the Future, Caterina Tognon presents
Mel Douglas | Luminance
opening: 28 april  6 | 8 pm
28 april | 29 july, 2023
tuesday | saturday,  10 am | 7 pm
Caterina Tognon arte contemporanea is pleased to introduce the exhibition Luminance, by Mel Douglas (Burnie, Tasmania,Australia, 1978). Douglas' refined and detailed work employs a minimalist aesthetic along with considered mark-making to engage a dialogue of how line, light and form can define and defy our understanding of space and volume.
In her words,
"Objects and drawings are often thought of as two separate entities. My work explores and interweaves the creative possibilities of this liminal space, where the form is not just a support for drawing; but a three-dimensional drawing itself. Using the unique qualities of the material, and the rich potential of mark making on and with glass, I am using line as a way to inform, define and enable three-dimensional space".
In the early 2000s, contemporary british anthropologist Tim Ingold (1948, Kent, UK) elaborated his theories on the line from a distinction between traces and threads. We find examples of threads in nature and landscape, such as those in leaves or the mycelium of mushrooms, or in natural cotton and wool yarns; but threads are also artificial, such as those in electrical circuits. A trace, on the other hand, is a permanent line left on a solid surface by a continuous movement; it can be additive, such as that left by charcoal on paper forming an additional layer, or reductive, when lines are marked, scratched or engraved.
Based on these theories and the study of the history of drawing, Mel Douglas investigates glass through the aesthetics of the drawing and comes to conceptualise the form itself as a drawing, using her sculptures as if they were a canvas or a sheet of paper. The artist also uses the unique properties of glass - transparency, translucence and opacity - to connect and subvert space through line and surface, developing two- and three-dimensional sculptures that spatially fuse surface and drawing, where the form is no longer just a support but a three-dimensional drawing in its own right.
With the title of the exhibition, Luminance, the artist tells us about the impression of brightness of a light source on one side and a surface on the other, which depends to a large extent on the degree of reflection and the colour of the surface.
Luminance is a photometric measure of the luminous intensity per unit area of light travelling in a given direction. It describes the amount of light that passes through, is emitted from, or is reflected from a particular area, and falls within a given solid angle[1].
[1]           Wikipedia, https://en.wikipedia.org/wiki/Luminance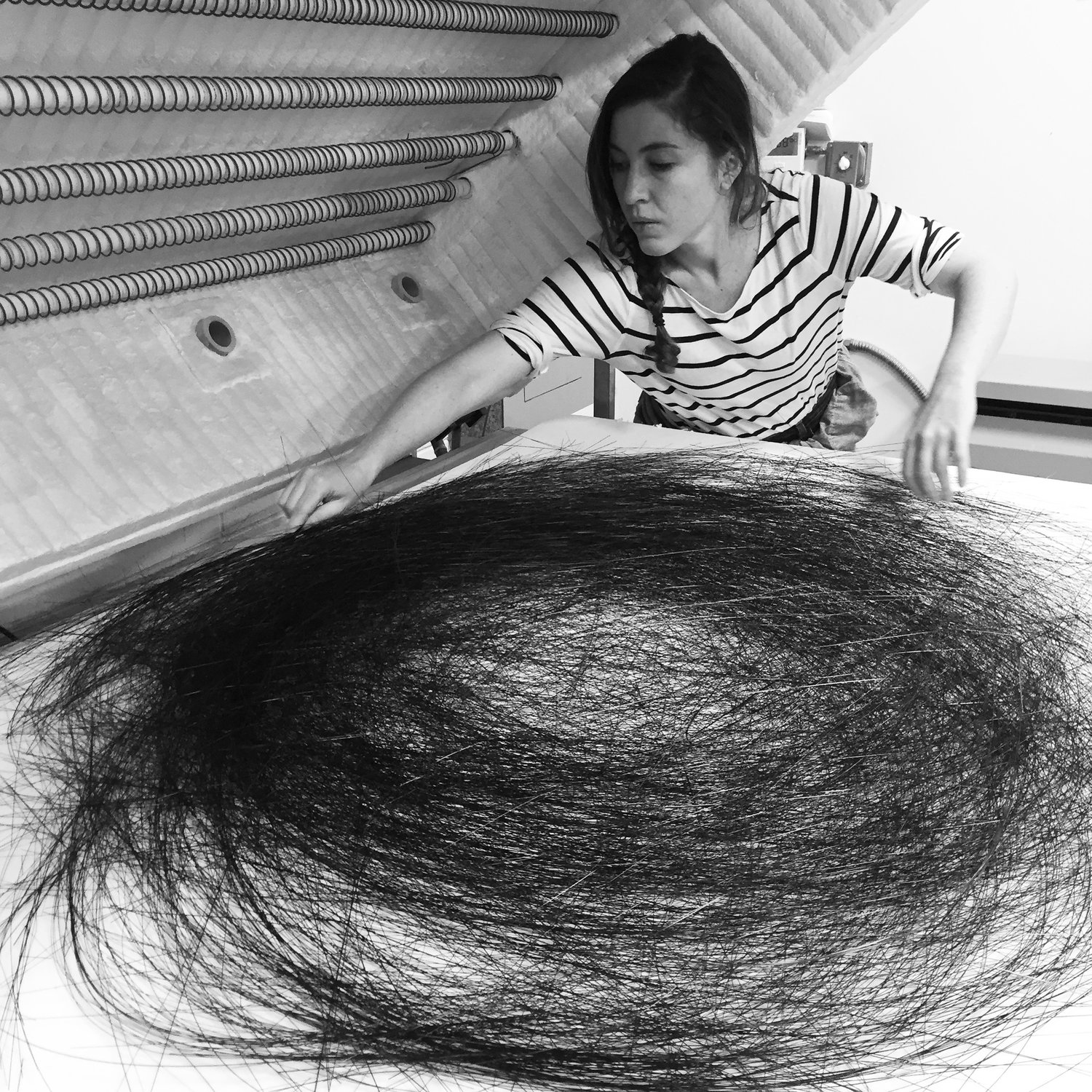 Mel Douglas has worked as an independent studio artist since graduating from the Canberra School of Art, Australian National University (ANU) in 2000, where she has also been a lecturer. In 2020 she received her PhD from the ANU based on research she carried out at the ANU's Glass Workshop and at Bullseye in Portland, OR. In addition to the 2020 Tom Malone Prize, Douglas has received several major awards including the Ranamok Glass Prize in 2002, the International Young Glass Award in 2007 from Ebeltolft. In 2019 her work was the inaugural acquisition for the NGA's Robert and Eugenie Bell Decorative Arts and Design Fund.  She will be honorary artist of the Pittsburgh Glass Center in September 2023 for their annual foundraiser Art on Fire. Douglas' work is held in the private collections and public institutions internationally, including the Corning Museum of Glass, New York, the Chrysler Museum of Art, Norfolk, VA; the Ebeltoft Museum of Glass, Denmark, and National Gallery of Australia, Australia.
She is currently hosted in residence at the Centre du Verre Contemporain of Biot, France.