Richard Marquis awarded with Gold Medal by American Craft Council
Feb 22 2022 - Sep 15 2022
Minneapolis, MN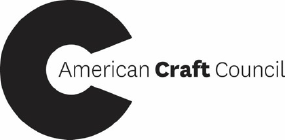 On February 22, 2022, the ACC - American Craft Council, a national nonprofit dedicated to advancing American craft, announced the winners of four major awards, marking more than 50 years of awards honoring individuals and organizations for exceptional artistic, scholarly, and philanthropic contributions to the craft field.
American Glass Artist Richard Marquis is one of the winners of the Gold Medal for Consummate Craftsmanship.
"We are thrilled to honor these artists, educators and arts advocates and activists," said Judy Hawkinson, Interim Executive Director of the ACC. "Every day they bring creativity, passion and hard work to their craft. The ACC Awards recognize what they do and how much they contribute to the arts community. We are grateful to the Windgate Foundation for their support of the ACC Awards program."
This year's honorees will be celebrated during a virtual ceremony on Sept. 20th.